Our Boats | Brisbane Cruises
Our Classic Wooden Vessel MV Lady Brisbane is great for any occasion.
Birthday Parties, Weddings, Work functions, any event you want.
Built in 1972 by Milkraft in Brisbane and features 3 decks, 2 saloons, 6 separate areas to suit any group, and large dance floor.
A substantial ship, she was originally built to operate out to the Great Barrier Reef and provides plenty of backup systems for power, refrigeration, toilets and access.
Extensive renovations are continually being undertaken, including updating the classic timber craftsmanship, lighting, refurbishment of toilets and saloons.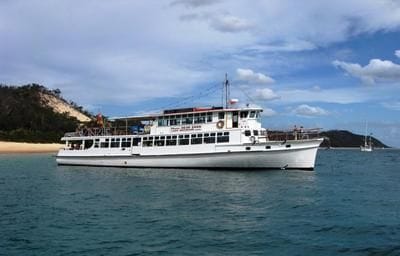 Luxury Catamaran | Ship 3
Ship 3 is a luxury motor catamaran yacht specialising in corporate and luxury charters. A relocation fee may apply.
Queensland's only Tall Ship the "South Passage".
This beautiful gaff rigged schooner is available for exclusive charter or individual per person bookings. Scheduled for Brisbane from January to May, September to October.
Also Brisbane to Cairns from May to September and Brisbane to Sydney from October to December.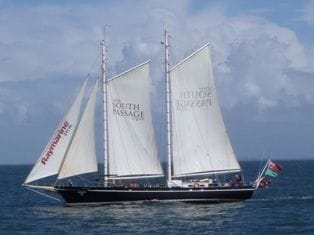 NB. Brisbane Cruises reserves the right to exchange boats if necessary due to repairs or any other circumstances. Additional charter costs to be met by the customer.